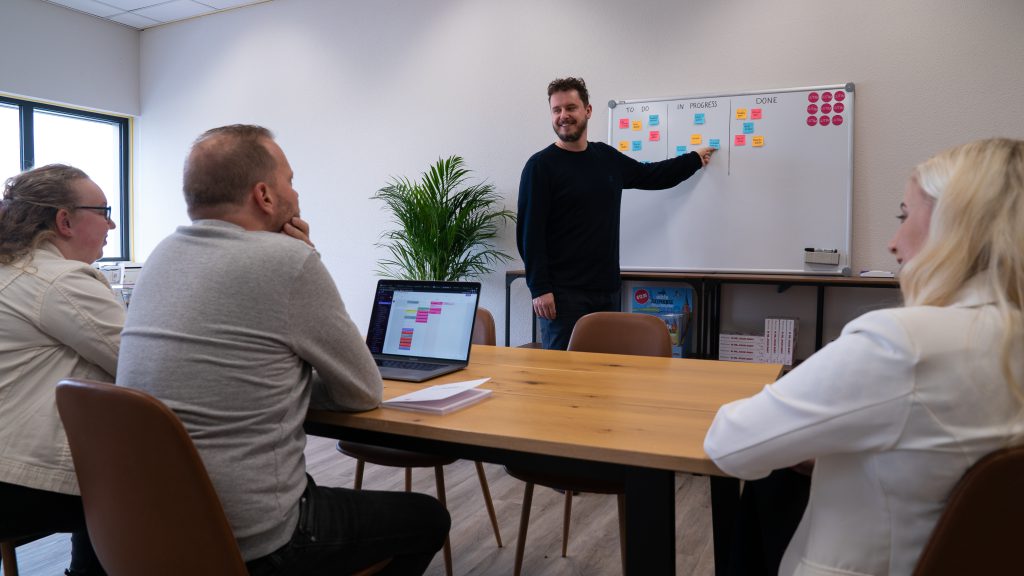 Google Ads
Online marketing met Google Ads!
Lutim Creatief Mediabureau is gespecialiseerd is in online marketing, waaronder Google Ads. Met onze expertise en ervaring helpen we bedrijven en organisaties hun online aanwezigheid te vergroten en hun doelgroep effectief te bereiken.
Ons team van Google Ads-specialisten heeft uitgebreide kennis van de verschillende advertentieformaten en- netwerken van Google en is op de hoogte van de nieuwste trends en ontwikkelingen op het gebied van online adverteren. We werken nauw samen met onze klanten om hun zakelijke doelstellingen te begrijpen en op basis daarvan effectieve Google Ads-campagnes te ontwerpen, implementeren en optimaliseren.
Of u nu op zoek bent naar meer websiteverkeer, leads of conversies, wij zorgen ervoor dat uw Google Ads-campagnes resultaat opleveren. We bieden een breed scala aan diensten, waaronder zoekadvertenties, displayadvertenties, remarketing, Google Shopping en meer. Onze transparante rapportage en meetmethoden stellen onze klanten in staat om de prestaties van hun Google Ads-campagnes nauwkeurig te volgen en te optimaliseren.
Als u op zoek bent naar een betrouwbare partner voor uw online marketingactiviteiten, neem dan contact op met Lutim Creatief Mediabureau en ontdek hoe we u kunnen helpen uw online aanwezigheid te vergroten en uw bedrijfsdoelstellingen te bereiken.
SEA Specialist
Lutim Creatief Mediabureau is jouw SEA expert voor effectieve online advertenties. SEA staat voor Search Engine Advertising. Het is een vorm van online adverteren waarbij advertenties worden weergegeven in zoekmachines zoals Google, Bing of Yahoo. Als SEA specialist help ik bedrijven hun doelgroep te bereiken en hun online aanwezigheid te vergroten door middel van effectieve advertentiecampagnes.
---